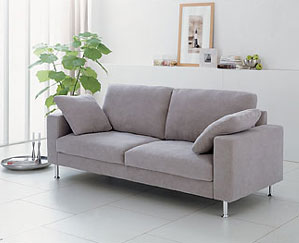 5-YEAR

WARRANTY



The warranty provided for

nova

life® is for five years. The only condition for the user is to keep the instructions of care and maintenance.

The precondition of any claim on the material will be that the material has been given an efficient treatment strictly following the points concerning care and cleaning.

Quality and characteristics of high-value furnishing materials like

nova

life® are strictly supervised through the stages of production. Should you wish to place a claim concerning the material, you will have to present your original invoice and the filled bill of warranty in the department store. This will be followed by the producer's investigation as soon as possible. When selecting

nova

life®, a lifelong decision is made and we undertake to be always at your service concerning any of your queries or problems. Please do not hesitate to dial our telephone number or contact us via E-Mail.

That will give you the chance for an even longer enjoyment on the advantages of your

nova

life® fabric.

Exceptions of the warranty:

• Damage caused by intention or as a result of inefficient maintenance
• Contaminations caused by the lack of or inappropriate care/cleaning
• Cases of discolouration, due to the colouring agent or poor fastness of other materials
• Hotness, open fire, acerb fluids, pets and damages due to improper care
• Foreign materials such as impregnate agents and stain cleaners or the application of any other chemicals may breech the warranty.
• Abrasion from everyday use as a result of contamination with other leather of clothing.
• Damages resulting from the fact that the material was brushed in a still wet state of it.